What strikes your mind first when you hear the word "Limousine". Class, elegance, wealth, mini bar, chauffeur are perhaps a few words that instantly pop up in your mind. That is because we are taught to associate limousines, Bentleys and all the other luxury vehicles with excessiveness and fancy events from a very younger age. Getting out of an exuberant limousine has been a dream of many people which can now become true due to the various limo hire services available in London.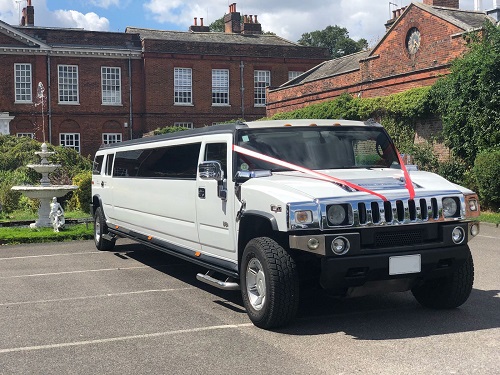 Yes, Limousine services can now be hired with ease. Although with the advent of different Limousine hire companies, there are a few myths that cloud the mind of the user. There is an abundance of people who never attempt to hire a limousine service because they confuse limo hire myths and facts. So stop yourself from falling prey to these myths and enjoy the real fun of riding in a luxury car that makes you feel like royalty. Here we are discussing such myths only about a luxury limo hire service.
Limousines are exclusively for rich people:
The worst of the myths about renting a limo hire is that only ultra-rich people can afford it. Well, this statement is not entirely a myth. They look like an expensive vehicle and are priced on the higher end. But when you look at the amenities and the fixed price, you'll find renting a limo for a few hours is not expensive at all. And it becomes even more feasible when you split the cost among a few people.
Limousine is the name of a brand:
This is a quite famous myth among people. Many consider that limousine is a brand name like Toyota, Ford or Honda but it's not true. In fact, Limousine is the name given to the fleet of stretched out luxury vehicles. The brands are Hummer, Rolls Royce or even a Ford.
Limos are only for shorter trips:
We have mostly seen limos as wedding car hire only that gives a perception to limos that they are suitable for the shorter journey only or precisely for weddings only. But the fact is these vehicles are high end and extremely durable. It means, if you want to complete a 100 miles long journey with a bunch of your favourites then it is a no problem for limos.
Only old models and Black Limousines are available for rent:
That is completely untrue. Most car hire companies do have black limos available but it is not their only choice in colour. The reason for having black in large number is that it looks sophisticated and professional. But white is another colour that is common with limo hire companies.
So Limousine services cater to everyone for every occasion. If you are also looking for a limo hire service in London, then go no further as Love Wedding Car Hire can offer you Bentley, Beauford or limos that serve all your purposes that too at affordable prices.