Now that you have made up your mind for the idea of vintage wedding car hire for your marriage. What next to opt for the chauffeur services? And to help you find an answer we have listed a few reasons for availing chauffeur services. Usually, wedding car hire requires availing the chauffeur services to make it look more luxurious as well as comfortable. So here are a few more points to help you make a decision.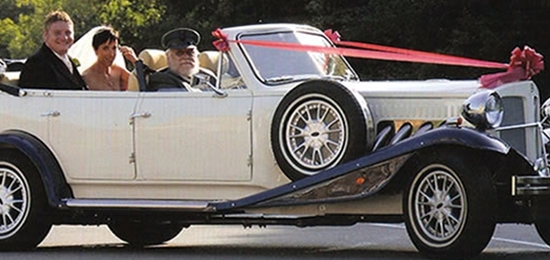 Punctuality: No doubt, every chauffeur service provider will make sure that they are punctual to avoid repercussions later. They ensure that they pick you up at the exact time as informed to them by you. Companies usually have a booking system to manage the availability of a driver at the time you need. You no more have to worry about getting late.
Flexibility: An experienced company like LWCH offers flexible services like if there is a last-minute booking or in case of an unplanned return journey, they will be there for you.
Qualified driver: Chauffeurs are usually well qualified and experienced. They know a lot about local areas and streets. During the journey, they could even suggest a good hotel or a great restaurant. Also, they will take you safely to the places you want to visit.
Comfort: We provide chauffeur services is exactly what brings a great amount of comfort while travelling. When you tell the company about places you want to visit they will plan the route for your journey. And the driver will also tell you about a few more attractions and locations mid-way. They can also save you from the trouble of traffic by taking alternative routes. They are potential guides for the city.                                                                                                                                                                                                                          
Chauffeur services seem to make your trip a lot more comfortable and convenient. But when availing these services make sure you consider the reviews and ratings of the company to avoid any regrets later. Before making a booking do check a company's credibility. Do not forget to note down your vehicle's number and also ask for your driver's contact number. You can also ask the company for the reviews and ratings of the driver given by the past customers.
LWCH provides Bentley hire & Beauford services.