Imagine this, you are ready for your wedding ceremony, looking astonishingly beautiful in your wedding gown. A vintage Bentley Musslane halts in front of you and the chauffeur opens the door. An awe-inspiring sight of the bridal entry.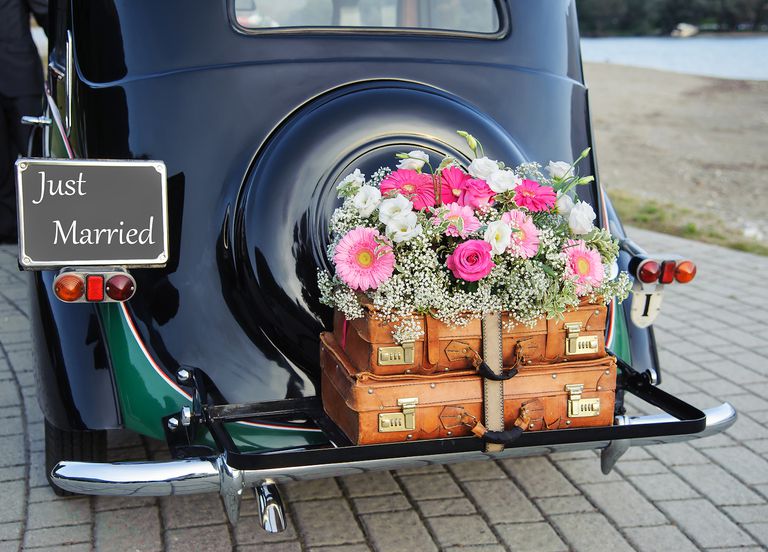 Bride's entry is one of the major episodes of the wedding. Every bride loves to have a spectacular entry. This special occasion demands to be marked with a grand entry. LWCH, a wedding car hire company is one of the best options for Bentley hire & Beauford hire in London and across the UK.
The market is flooded with a number of wedding cars which makes the selection process a bit complex. So, here is a quick guide for helping you out with your wedding car selection.
1. Rolls Royce Phantom
The brand image and heritage of Rolls Royce is what put it on the top of the list. There has never been a car more fit for a royal wedding. Also, the choice of Megan can't be wrong when it comes to the best day of her life.
2. Aston Martin DB5
The car acquired huge fame after staring as a bond car in the 1964 Bond Film Goldfinger. The classic car has a very nice touch of sportiness. It amplifies the magnetism of the vehicle. If you want to arrive in style with a royal touch to your arrival, you should prefer the Aston Martin DB5.
3. 2017 Bentley Mulsanne Speed
The handmade British luxury car isn't a classic but its modern interiors and interiors also incorporate a great deal of royalty in it. The Mulsanne Speed, when arrives, can turn heads around. That is why it is perfect for the special day and a special bride.
4. Bentley IV
The post-war made 1946 Bentley IV has the look and feel of a classic car. It has been very popular with brides and grooms for a long time. It definitely pops into the mind when couples think of a classic car wedding. The 1951 version of Bentley IV is even more colourful and striking. If you are looking for leather interiors and a variety of colour options then you should go for the 1951 version.
5. Rolls Royce Silver Cloud
This car is a perfect blend of the traditional essence and refined luxury. If you want to have quality and royalty together at your wedding then this is a perfect choice. The Silver Cloud is renowned for the vintage feel it adds to the wedding photographs it features in.
These are some of the finest luxury cars for those couples who are going for a regal touch on their wedding day. Go ahead and make your wedding special with your favourite car.