Are you planning to get married this Valentine's Day? Surely, it is a great day to celebrate love and affection. And yes, it is a great idea to enjoy a long drive by selecting the Wedding destination a little far away. It is important that you choose a remarkable car, and cover up the distance from the wedding destination to his or her heart lavishly. But which car should you choose? Vintage wedding car hire will definitely be an intelligent choice. It will give a wonderful old fashioned charm and are a great mode of transportation.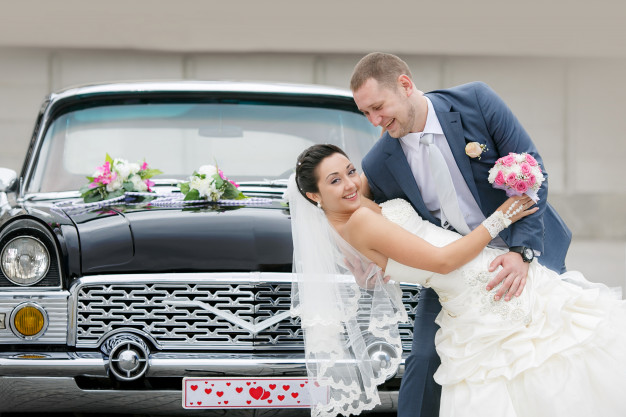 Bentleys are the finest cars available for not just wedding car hire, but are also a classy choice to go to a fine restaurant on Valentine's Day. They create a glamorous and graceful atmosphere and have a potential to add a romantic feel to your special day. You will get to experience the ultimate comfort and relaxation with style.
Beaufords are one of the most elegant cars. They have been manufactured by focusing attention on the pleasure of driving. Beauford cars simply make you crave to leave the busy roads and the rush, and take a detour through the country lanes with the wind in your hair and the sun on your back. This can turn out to be a great choice if you are going for a long drive on Valentine's Day.
These cars will not just impress your partner but will impress the masses and will reflect your impeccable taste. When you will ride in these everyone will turn their heads just to have a look at you. Don't be surprised, if you become the talk of the town.
Here, we provide you with Beauford and Bentley hire all under your budget for the big day or any special day of your life. These cars will definitely add the desired royal look to your wedding procession. It will be in pristine condition and will make your day perfect. We think choosing a Beauford or a Bentley for this great day will surely be one of the most appropriate decisions of your life.