Every bride dreams of a spectacular entry. This dream can be turned into reality by choosing the right car and opting for the right kind of decoration for it. A vintage wedding car like Beauford, is an appealing option. And decorating it using creative ideas will definitely make the grand-entry memorable. Here are a few ideas you can choose from, to get the best for the Big day.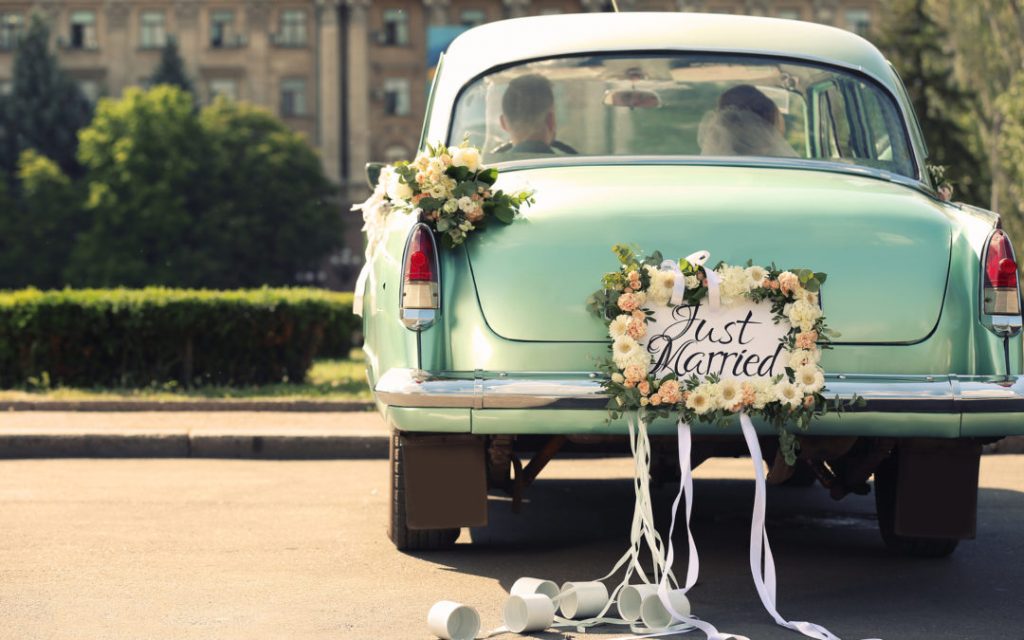 Personalized tin cans:
If you wish your car to make some noise, using a tin-can can be a great choice. It adds a vintage touch and is quite easy to pull off. You just need some empty tins in different sizes with their labels removed and string or colored ribbons. Then you may cover the cans with coloured paper and write "Newlyweds" or "Just Married" on them. Or you can also get them personalized, and keep it with you as a memory.
2. Net bow on the trunk:
You can go for an oversized net bow with a flower bouquet on the trunk, if you are willing to keep the decoration simple yet tasteful. It could be a great choice for your marriage car decoration.
3. Use Balloons:
In case, you are allergic to flowers or find flower decoration as not-your-type, then go for balloons. Using balloons, could make the decoration look dreamy and right out of a vintage Hollywood movie. You can use different colored balloons to make it more attractive.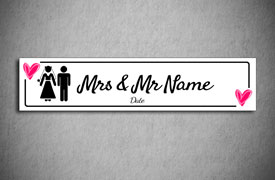 4. Personalized license plate:
If you're the kind of couple that looks for everything personalised, then personalised license plates might just be what you're looking for. If you don't have to drive somewhere far, then including a personalised license plate as part of your wedding car decoration is a clever selection.
5. Princess car decoration:
Hire a vintage wedding car, stick a pair of lips on the bonnet, add a pair of eyelashes just above the headlights. Place a crown on the top of the car to make your car resemble  a beautiful princess.
We LWCH, a vintage wedding car hire company, offers great deals at Beauford and Bentley hire.