Most people tend to hire chauffeur-driven cars for special occasions such as a wedding, business meetings and even for sporty events. You rarely associate them with regular events like Saturday night outs or the friends birthday. However, with the increasing daily cost of fuel, high parking charge, sudden traffic jams, lack of navigation and more, hiring chauffeur driven vehicles rather than booking taxi can be a best affordable alternative – especially when you are travelling in groups.
Hiring chauffeur-driven cars have never been affordable in London, but with a fantastic day or night out packages of Love wedding car hire, one can hire them without breaking their pockets to reach the desired location. Hiring chauffeur-driven cars for a night out or for friends birthday not only eases your mind but also mundane hassles of driving yourself, icy roads, traffic jams and rude drivers. Knowing someone is there to picking or dropping you at the destinations means you can sit back comfortably and relax in the luxurious limousine.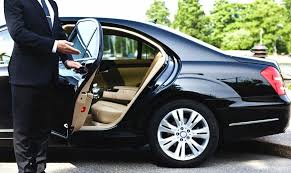 Furthermore, no one knows London weather, snow falls or raining can happen anytime. So, in those cold night's waiting for the taxi is probably not a pleasant option. Hiring chauffeur driven cars means you get to pick up at the desired time and the chauffeur will drop you at the door on time with no waiting like taxis. Your comfort and safety are always undertaken by the chauffeurs.
Whether you want to hire chauffeur driven cars for sightseeing around the city, reaching to friend's Asian wedding and arriving at football league on time, the chauffeur driven cars would assure you to enter the venue on time safely. Moreover, with driving in chauffeur vehicles, you don't have to worry about getting leaked your essential information with business associates as the chauffeurs are trustworthy and reliable. Additionally, a chauffeur driven vehicle make your journey to essential events hassles-free and lavish.
A decadent chauffeur driven vehicle reflects your personality at all times and creates a remarkable impression. So, whether it's your mother's birthday, colleague anniversary or day out with friends don't forget to hire chauffeur driven vehicles.
We understand for most of the people planning a wedding is a new experience. If you are looking for a agency which can offer you Bentley, Beauford or limos, then look no further as we would do everything to makeyour moment memorable!