Right after the engagement, the very first decision which the couples have to make is when & where to tie the knot? Deciding the appropriate season for the wedding is eventually not an easy task when both partners have different choices. Every season has its own colour palettes and fall. However the present season is winter so, Love wedding car hire has decided to tell couples about the pros & cons of having winter season wedding.
Pros of Winter Season Wedding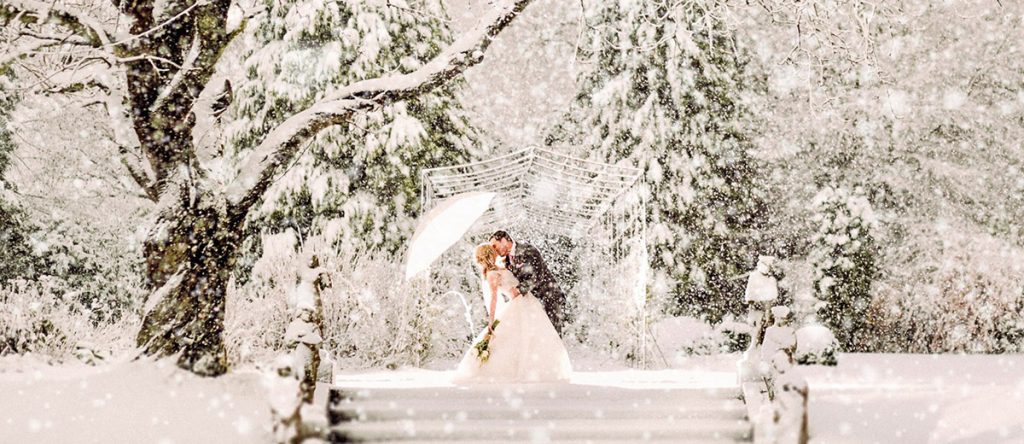 Fresh Snowfall amplifies your-already perfect big day: The best part of having winter wedding is that all beautiful landscapes get covered under the snow blankets. Everything is white and every colour palettes look astonishing, be it gold-red snowflakes theme, silver theme and gold and silver wedding theme, the elegant snowflakes naturalized the wedding decor.
Enormous food varieties: Winter wedding endlessly allows you and your guests to taste amazing desserts such as rich dark hot chocolates with caramel sauce on top and hot cocoa bars. Serve delicious pumpkin soup on arrival.
Bonus (Free!) Decorations: Winter season is also known as the holiday season. The two significant festivals Christmas and New Year comes in Winter season, that means most of the restaurants, churches and prime venues get a lavish makeover which is perfect for your big day.
Cheaper Transportation and Accommodations: Hotels and Transportation price in winters are quite low as compared to summer peak season. So, take advantage of this and book lavish vehicles to entertain your guests from airport to wedding venue and back hotel. Moreover, hotels to offer incredible stay packages, book your rooms in advance and leave a striking impression on guests. It's a win-win situation.
Perfect for cosy, warm and dimmed lights: Winter weddings are perfect for portable tents, tents, crystal champagne, fireplaces and all about you have dreamed of a fairytale wedding.
Cons of Winter Season Wedding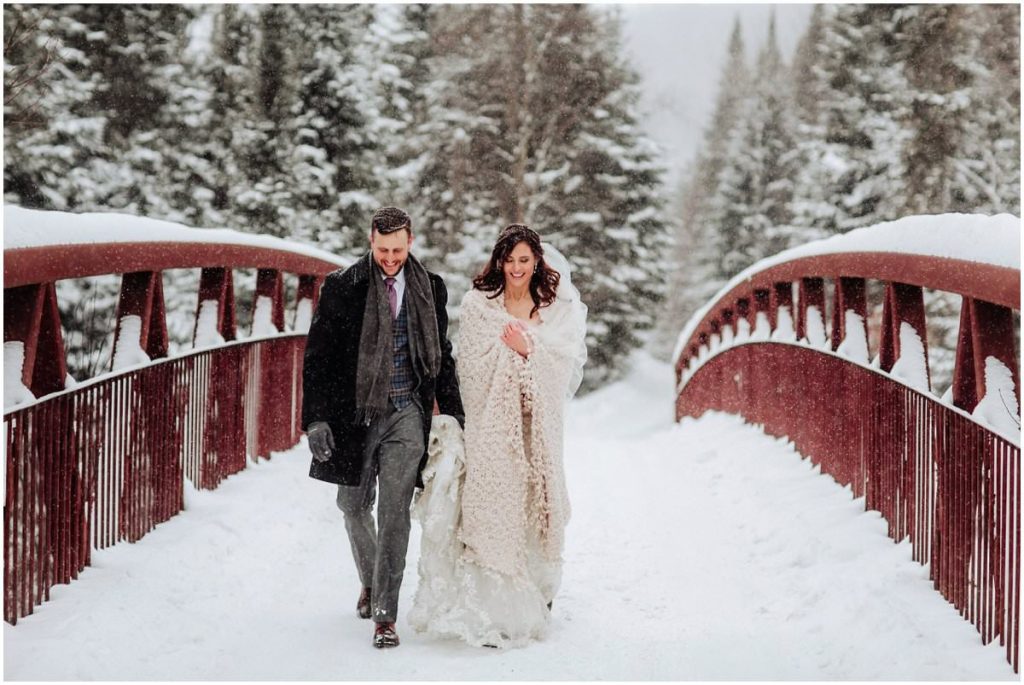 Sometimes holidays can be competing: Holiday weddings are gorgeous only when all your guests are coming to celebrate your big day. Many people prefer to roam at Christmas and New Year Eve holidays, so there will be a chance that your guests might be travelling in the opposite direction of your venue and present your gift via mail.
A sudden change in weather: Though winter season is beautiful, it too comes with problems like a terrible storm. Snow-storm doesn't ring the doorbell before arriving, they come without any invitation and give a drastic makeover to your glorious venue. So, if you are planning to have an outdoor wedding make sure to check the weather forecast.
Single layer fabric would not work: We know that you have picked your bridal dress from the lavish boutique and wants to get adored by everyone, but freezing yourself in chilling winters in seriously not right. Put a beautiful designer jacket matches it with your favourite pair of boots and create a charming impression on guests.
Wrapping it up!
Whether you want to organise a ritual Indian wedding, an elegant white Christian wedding or an exquisite Greek wedding, winter season weddings are beautiful and absolutely stunning.
We understand for most of the people planning a wedding is a new experience. If you are looking for a agency which can offer you Bentley, Beauford or limos, then look no further as we would do everything to makeyour moment memorable!